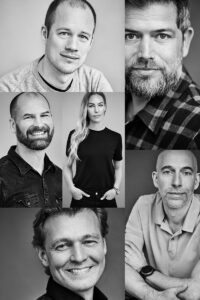 At Made by Makers we are a senior team of product experience designers. We are located in Aarhus, working closely together as one team and one entry point.
Collectively, we have more than 90 years experience within the healthcare industry. Spanning products from simple injection devices to room filling medical scanners and leaving a trail of design awards proving our capability. We take complex systems and transform them into aesthetically beautiful products with human-centered functions.
We strongly believe that a close collaboration with our clients not only give a smoother process for all parties, but also a significant better outcome. For us, this is a vital part of what we do.